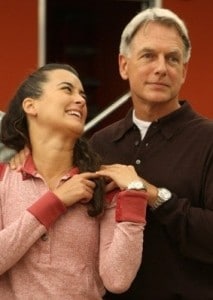 With the primary elections proceeding in full swing, we want to share with you some inside information about 2020. With a popular TV star attracting voters to the polls in huge numbers, political consultants from both political parties are gathering in smoke-filled rooms, and are studying the success of TV shows. They are focused like a laser beam on the NCIS show.
The most popular TV show ever offers two potential candidates. Don't be surprised if you hear that both Leroy Jethro Gibbs and Ziva David are being courted to run for president in 2020.
Research thus far reveals the following pros and cons:
Leroy Jethro Gibbs – Pros
Has 23+ million fans
Good Looking
U.S. Marine
Has money to self-fund
Articulate
Honest. Can't be bribed
Holds Top Secret clearance and knows email rules
An outsider
Leroy Jethro Gibbs – Cons
No wife to be First Lady
Too many ex-wives
Surly attitude toward opponents
Surly attitude toward those he likes
Lack of diplomacy
Not inclined to debate
An outsider
Ziva David – Pros
Has 23+ million fans
Better looking than Jethro
Athletic
Can be irresistible to uncommitted voters
Hold Top Secret clearance and knows email rules
A role model to many
Ziva David – Cons
Abandoned her 23+ million fans
No spouse to be first spouse
Can be surly and resistible to uncommitted voters.
What do you think? Will the parties be contacting either of these two prospects for 2020?
One of the two has a huge obstacle we didn't mention. Do you know what it is?
Be Blessed, Diane and David Munson