Diane & David Munson Official Website
Authors of Family Friendly Factional Fiction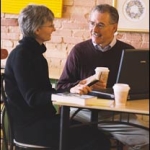 We are a spousal duo writing family-friendly suspense novels based on our challenging careers in the U.S. justice system. Our novels are called "factional fiction" because they are inspired by fictionalized events and themes from Diane's career as a Federal Prosecutor/Attorney and David's career as a Special Agent with NIS (now NCIS), and undercover Special Agent with the Drug Enforcement Administration (DEA).
If you read our books, you know we feature an inside look at the lives of heroes. Realistic and fast paced like our careers, our thrillers weave multiple related plots; however, sometimes we don't reveal the surprising connection until the exciting conclusion. Though the major federal agents appear in subsequent novels, each book stands alone. They can be read in any order.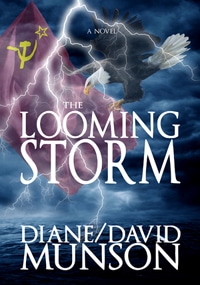 Tomorrow's headlines leap from the pages when Federal Agent Eva Montanna's daughter Kaley travels to Eastern Europe on a class trip. Their lives are altered in the blink of an eye. The gutsy federal agent must cling tightly to her faith in God as Eva discovers a menacing threat to harm Eva, husband Scott (the press secretary for the Speaker of the House in D.C.) and their three children. To stop the threat, Eva and Griff Topping, her FBI partner, use every trick to infiltrate a band of Florida smugglers. The agents are shocked when their undercover charade exposes the full measure of the sinister plot.
An Inside Look At The Lives Of Heroes
Check out our Two ExFeds News Wrap Blog, where we discuss law and justice issues in the news and critique the original NCIS show each week. If you sign up for our quarterly newsletter, we'll keep you posted about where we are traveling, host contests, and tell you about new releases.
Read "About Us," and check out our books and appearances. Watch short videos of our releases on the Media page and Book page. We look forward to meeting you as we travel for book events. If your library, church, or group wants to host us to speak or present a "Mystery Event," contact us and we'll get back to you.
It's fun meeting readers and sharing the adventures in our writing and careers.
Blessings to all of you!
---
Upcoming Events
May 25 & 26, 2018
11-5pm Memorial Weekend Arts/Crafts
Brooks Park, 28 State Rd. Newaygo, MI
Aug 11, 2018
9-4pm Shabby Chic Show/Bradenton Convention Center
1 Haben Blvd, Palmetto, FL