Invite Us And We Will Come!
Diane and David Munson travel nationally and are currently taking bookings.
Are you looking for something just a little bit different? Diane's service as a Reagan Justice Department official and Federal Prosecutor and David's experience as a former NCIS agent and undercover Federal drug agent, provide them with exciting accounts of God's faithfulness from their intriguing and dangerous careers. They speak at church events, civic groups, and book clubs. Their mystery luncheons and dinners provide entertainment and inspiration for mixed groups of all ages.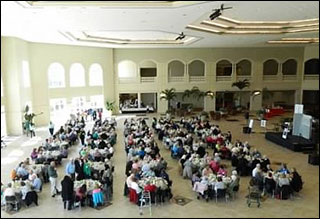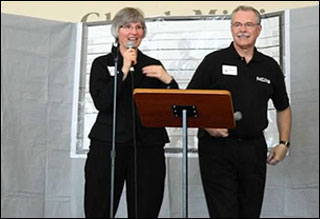 Read what other churches are saying about Diane and David Munson, ExFeds and authors of High-Velocity Christian Fiction:
"Diane and David Munson provided our JOY Ministry seniors with an inspiring mystery luncheon!  This husband and wife duo shared of God's faithfulness in their lives and to the nation of Israel as Joshua entered the Promised Land. Their presentation was thought-provoking, exciting, engaging, and well received!  I would recommend them without hesitation and with great enthusiasm!  You will be blessed, entertained, and inspired by their presentation!"
Dr. Phillip Hanes, Minister of Biblical Guidance and Senior Adults
Idlewild Baptist Church, Tampa, FL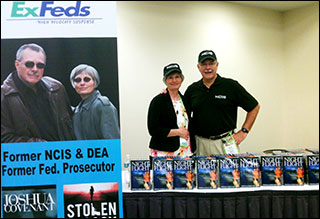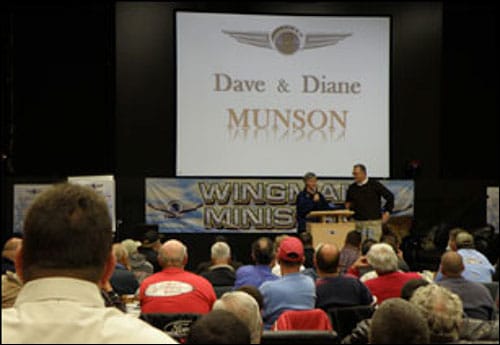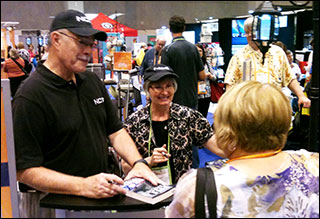 "David spoke to our Men's Ministry breakfast group. His stories and experiences as an undercover agent captivated the men. He does a great job of drawing you into the danger that he faced, with humor added in. Our men thoroughly enjoyed David, a great speaker who gives God the glory. I highly recommend David as a guest speaker."
Earl Thomas, Director of Men's Ministry
Calvary Nondenominational Church, Grand Rapids, MI
Virtual Book Events:
Check Back Soon For Updated Information