About Diane and David Munson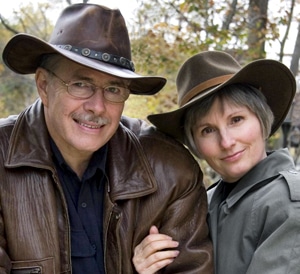 After a millionaire drug-dealer wrote a memoir that became a movie starring Johnny Depp, Diane Munson decided the good guys wearing white hats should be the ones to write memoirs. A former Federal prosecutor, she asked David, a former undercover DEA Special Agent, to join her in writing about David's arrest of Johnny Depp's character in Chicago and other criminals in what the Munsons deem "high-velocity suspense". Now, this husband and wife writing team reveal the thrills of back-alley deals and legal drama in their intriguing suspense novels.
Diane Munson is an attorney of more than twenty-five years who transitioned from her law practice and writing briefs for judges to weaving inspiring fiction for readers. David Munson was a Special Agent with the NCIS and with the Drug Enforcement Administration (DEA). As an undercover agent, he infiltrated international drug smuggling organizations. David also served on Capitol Hill as a Congressional Fellow for the Permanent Subcommittee on Investigations where he investigated the government's efforts to co-opt foreign spies and other classified military operations.
More recently Diane flew solo in a law practice specializing in family law. She and David also worked together as Christian mediators and have seen that justice and forgiveness are possible no matter the circumstances. As they travel to research and cloister to write, they thank The Lord for the blessings of faith and family. A verse they hold dear is Jeremiah 29:11, "I know the plans I have for you," declares The Lord, "Plans to give you hope and a future."